We are Black Men working with Black Men to serve our communities, to be critical free thinkers, to speak truth, to teach others, and to build the social, economic, political, and spiritual tools needed to evolve and power Black futures.
Black Men Build represents a wide group of Black people from all walks of life — community organizers, artists, communicators, educators, and creatives who have come together to grapple with issues that are challenging Black men.
Our Programs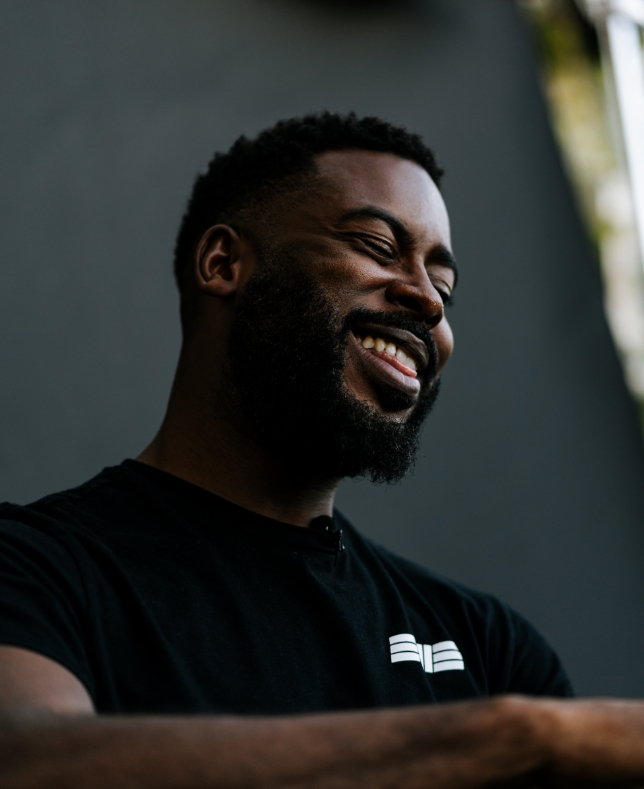 Black Men Build's Programs are designed to solidify deep intra-community bonds, foster leadership development, increase organizational visibility, and recruit new members to our organization. While many of our local Hubs develop city/community-specific programming, there are a number of National Initiatives that you will find moving no matter what Hub you visit. Below is just a small snapshot of our work.
Community Men's Circles: Brothers need a space to BE: be themselves, be in conversation, be challenged, be educated, be together. Our Circles bring together men (and in some cases women) together on a monthly basis for conversation, exchanges, and sharing. This is a heart and spirit space. It is the bedrock of our programming in many cities.
BMB National Days of Service (NDOS): We believe that service is the foundation of our organization and the key to building deep relationships with our people. Every year we host National Days of Service for members and affiliates. These Days of Service are a part of our larger project to develop positive institutions within the community to help meet their needs.  Our NDOS initiatives include Neighborhood Street Sweeps, Free Food/Meal Distribution, Book Bag Giveaways, Christmas/KWANZAA Gift Giveaways and Toy Drives, Coat Drives, and more.  
BMB Survival Programs: Each of the Hubs are developing their own set of running programs to serve, recruit and educate. These include: Community Health Clinics, Music Training Classes, Self Defense Classes, Gun Safety Trainings, Historical Tours, DJ Classes, the Black Men Build Chess Club and more.
Political and Civic Education: We believe that every Black Men Build Member, Affiliate, and Hub must serve as an educational center for our communities.  With rampant misinformation both online and in the community, we see this as a key part of our work and fight.  To that end, Black Men Build hosts Monthly online Mass Meetings that engage thousands of men around current events, politics, health, and wealth.  We host weekly political education sessions called "Theory Thursdays" which feature deeper dives into the political issues of the day.  We also convene Book Clubs where members around the country share their learnings on a wide variety of texts.  Our local Hubs in Miami and St. Louis boast mentorship sessions with High School boys and youth where we engage on the pressing issues and urgency around civic engagement.
These programs are more than just mutual aid or community service.  They are central to our work and identity as an organization.  They are the anchor for our strategy to build the political power of our members and their communities and combat misinformation, suppression, and inaction.
Contact Us
Join our SMS Alerts for updates and volunteering opportunities.
Text BMB to 53877 to join our text list.